Like a local: authentic experiences on Hvar island
Hvar is known as a top-end destination adored by celebrities. While some incentive programs on the island feature high-end, luxury experiences, the Mediterranean paradise offers far more to it than meets the eye.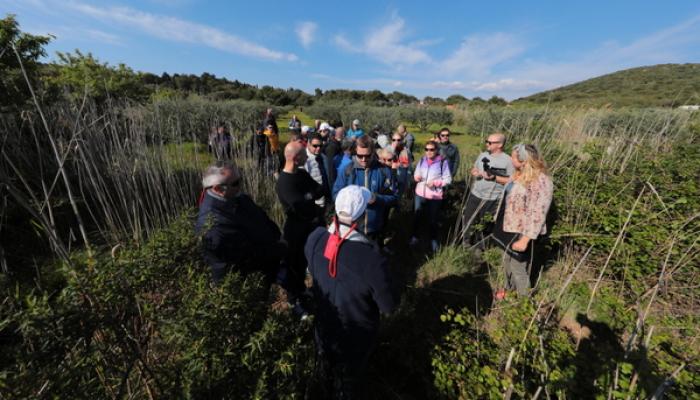 To recognize and reward crème de la crème, the very best performers of a global security company, Intours DMC designed an incentive program focusing on the authentic side of Hvar island - leading the way into genuine, local experiences.
Guests were invited to an island learning from a local family how to live off from the provisions of land and sea. They first learned to identify and collect wild herbs. Next day the herbs were accompanied with rakija, local moonshine, each guest bottling old style glass bottles personalising them with fingerprints. Why? To pay tribute to Ivan Vucetic, a Hvar born scientist who invented fingerprint identification.
Special attention was paid to ensuring authentic culinary experiences. For instance, a restaurant located in a home belonging to the same family line for 500 years was opened just for this incentive group. All dinner ingredients had been grown in the family's farm and vineyard, seafood caught by the son and everything prepared by mom and daughters.
Adding the authentic flair to the award reception, the guests were transported onboard 4WDs to an abandoned village in the middle of nowhere. Knowing the owner personally Intours DMC privatized the village, bringing local musicians, setting the stage for the award giving ceremony and orchestrating an authentic dinning experience.  
Being a local DMC agency, having local connections and being highly respected by the locals we could offer the incentive group experiences unheard by the tourists. With great pride towards the island and their crafts, the fisherman and his family, stone wall renovators, owners of a local family restaurant opened their doors (and heart) only to our incentive guests. Talk with Intours DMC team and let us share our ideas for truly unique incentive program on Hvar island.