Culinary walk through 2021 European Region of Gastronomy
In 2021 Slovenia will proudly hold the title of the first European Region of Gastronomy. The culinary scene in Ljubljana and Slovenia has enjoyed a real boom over recent years thanks to internationally renowned chefs, who bring local ingredients from the garden, fieldand forest to the table and turn them into innovative culinary delights. What kind of gourmet experiences await incentive groups in Ljubljana?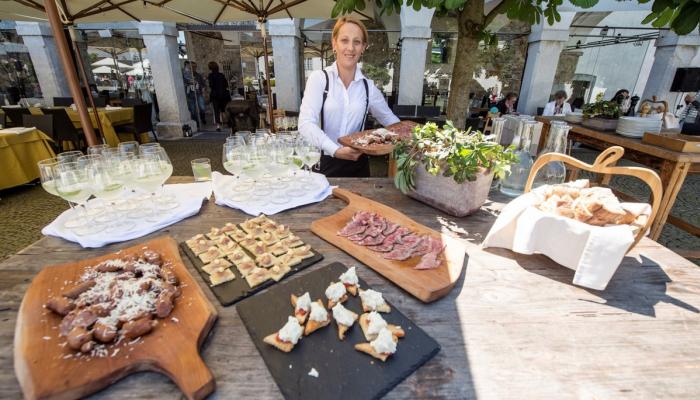 Slovenia is a true paradise for foodies, since it connects so many distinct dishes within relatively short distances. In Ljubljana gourmet influences of the Germanic Alpine world, the Mediterranean, Pannonian world and Balkan world meet. On a gourmet walking tour through Ljubljana, guests can enjoy mouth-watering food and drink tastings with interesting historical, architectural and cultural sights.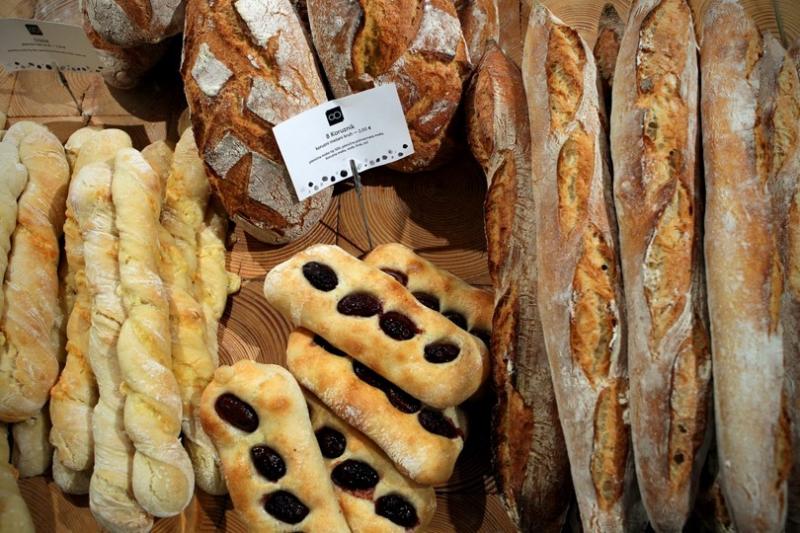 Story of sour-dough
Our passionate and entertaining tour guides lead the group to selected local eateries. First the guests can sample freshly baked bread at a boutique family bakery in the old town. It is owned by a travel professional, who played drums in a hard-core group and later learnt the art of break making. He bakes only around 130 baguettes, corn and buckwheat loafs a day, using only Slovenian flour and no additives. If interested, the guests can even learn how to prepare bread and see, who makes the best bread.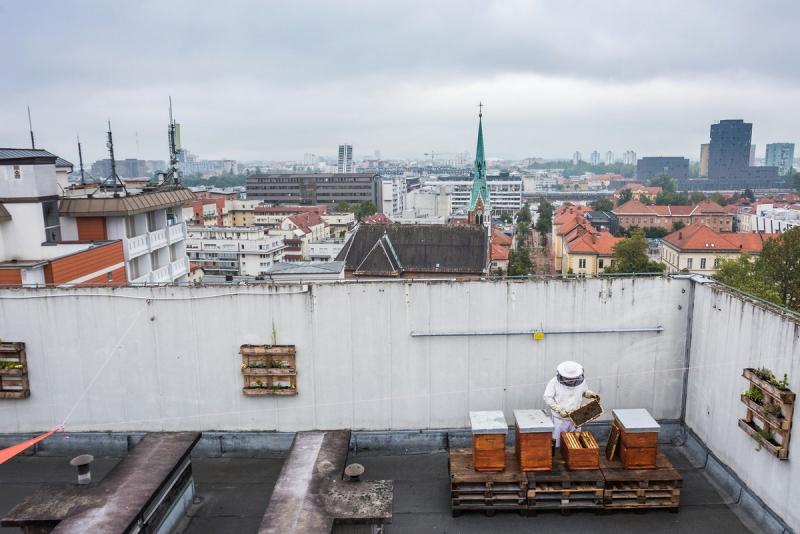 Land of honey: urban beekeeping
After wandering the streets of old town and tasting some further appetizers, the incentive group can head to a roof to taste a spoon of protected Slovenian honey. Based on Slovenia's initiative, 20 May became World Bee Day and thus highlighted the awareness of the incredible importance of bees for human survival. And even though our Carnolian honeybee is known for being hard-working and diligent, a single bee gathers only a quarter of a teaspoon of honey per month. We are proud that Ljubljana features around 4.500 beehives, leading the way in urban beekeeping. Away from chemicals used in farming, the urban bees experience healthier lives and produce high quality honey.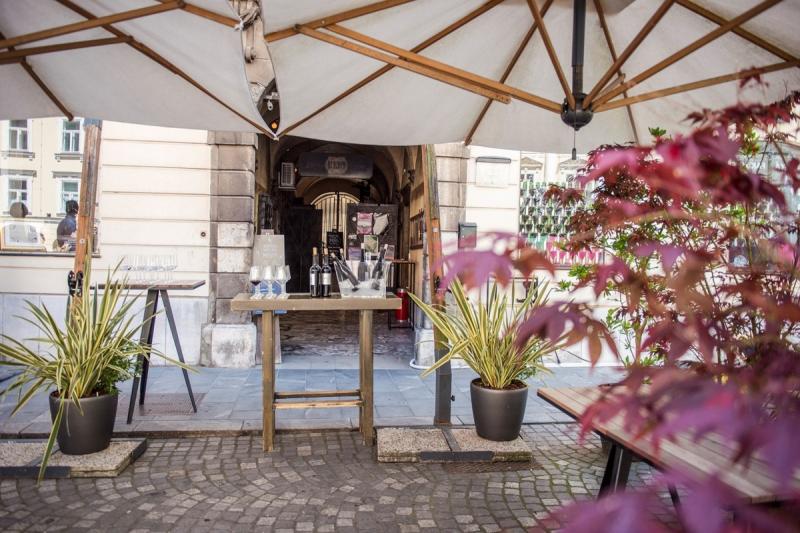 Orange wine hot spot
And don't miss the wine, an important component of Slovenian life. At the moment Slovenia is one of the hot spots for orange wines. Its colour can range from deep amber through satsuma orange to dark pink. Aromas are intense and flavours complex. White wine is made from the crushed juice of the grape, with the skins discarded. Orange winemakers retain the skins, as they would for red wine, and the fermenting grape juice is left to macerate with the skins, which add colour and tannin. At the end of our gourmet tour we invite you to sample Slovenian orange wine and enjoy the vibrant street life with a glass of wine in your hand.
Hungry for more? Talk to the Intours DMC team and we gladly tailor our gourmet tour to your incentive or conference group.

Photo credit: Jost Gantar, Slovenian Tourist Board