Photos to inspire: special event venues in Dubrovnik
Dubrovnik boasts stunning event locations for your gala dinners, welcome receptions or celebration events. Intours DMC turns historic fortresses, palaces, a beautiful arboretum or private residencies into spectacular venues custom-made for you, with musical performances, lighting experiences and wonderful surprises. And shares our favourite photos of special venues in Dubrovnik.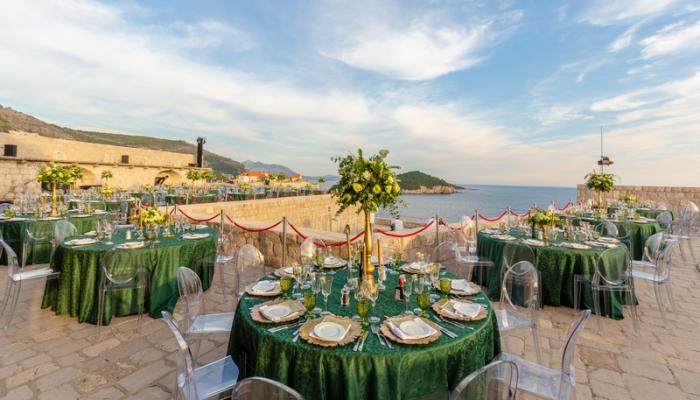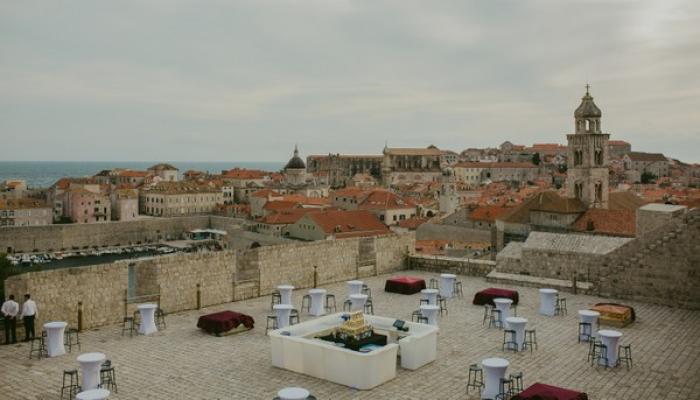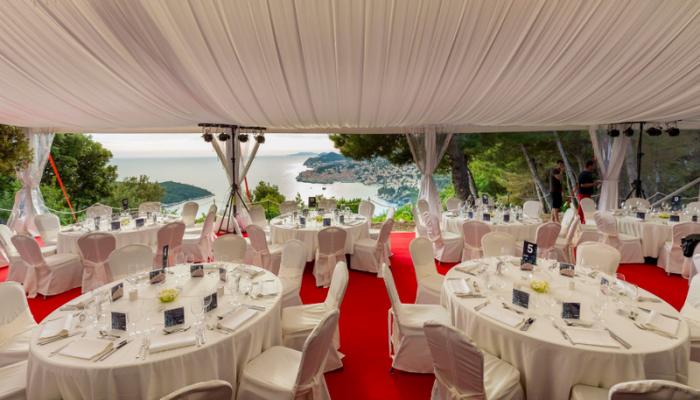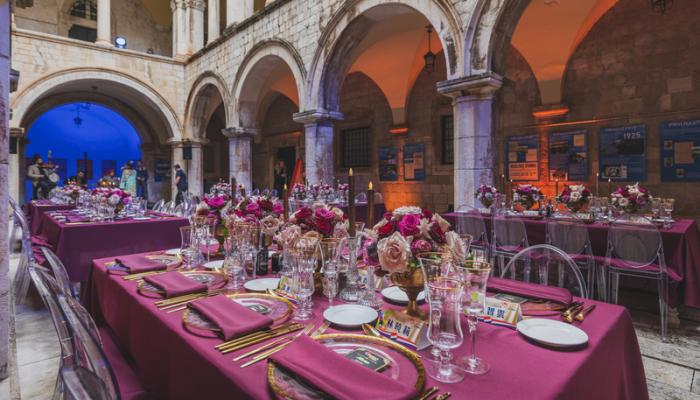 1. Lovrijenac fortress
Perched on a 37 meters high cliff, the Lovrijenac fortress or St. Lawrence fort has guarded the Dubrovnik town ever since 11th century. Having been rebuilt and restored several times over the centuries, today the magnificent fortress hosts performances of Shakespeare's Hamlet, the filming of Game of Thrones and various corporate events. With panoramic views of Dubrovnik, the fort hosts gala dinner events, receptions, private concerts as well as Game of Thrones inspired evenings for groups of up to 300 guests seated.
2. Revelin fortress
Located just outside the city walls of Dubrovnik, the Revelin fortress was built in the 15th century to protect the Old Town and harbor. Enlarged later in the form of an irregular square, the Revelin fort is one of most spectacular special venues in Dubrovnik. The spacious stone-paved terrace can host banquets for up to 500 guests and offers stunning views over the Old Town and the Adriatic Sea. One floor down, the Revelin fort features one of best Croatian night clubs with the clubbing capacity for 800 people.
3. Sponza palace
The beautiful 16th century Renaissance palace located in the Dubrovnik old town is one of most elegant special venues in Dubrovnik. After serving several public functions, the Sponza palace now houses a priceless collection of historical archives dating back nearly 1000 years. The rectangular building with a stone atrium and arched gallery can host banquets, welcome receptions up to 80 guests seating or 120 standing.
4. Park Orsula
High on a cliff 200 metres above the Adriatic sea, Orsula park is a beautiful stone complex with stunning views over the Adriatic coastline and Dubrovnik old town. Set on the restored remains of a 14th century St Orsula's church, this special venue was turned into an open air amphitheater and can be transformed to a gala dinning venue, award reception or corporate party spot for up to 250 guests seated under an elegant tent or 400 guests at an open space area. The close-by amphitheater offers 300 seating as an off-site conference, with an additional part for a standing reception of 150 guests.
5. Rektor's palace
Built in the 15th century for the rector of Dubrovnik, this splendid Gothic-Renaissance palace features artfully restored halls, coats of arms and coins, portraits, all evoking the glorious history of Ragusa republic. The elegant atrium with baroque staircase has the seating capacity for 70 guests, the gallery for 130 guests.
6. Franciscan monastery
Situated within the Dubrovnik city walls, the monastery complex houses a beautiful 14th century cloister, the third-oldest functioning pharmacy in Europe and a small museum. Featuring 120 columns, 12 massive plasters and an inner garden with orange and palm trees, the cloister is considered as one of finest late-Romanesque buildings in Croatia. Here you can stage gala dinners, welcome receptions or even business meetings for up to 200 guests with a touch of the incredible.
Inspired? Talk with the Intours DMC team and find out about further special venues in Dubrovnik. Let us share our ideas for your incentives and events in Dubrovnik (or larger Croatia).