Jeep adventure in Slovenia
Slovenia is a green and diverse country cradled between the Alps, the Mediterranean Sea and the Pannonian Plain. Its outstanding geographical position makes it easy to reach. With direct flights from most major European cities to the capital city of Ljubljana, Slovenia is just an hour or two away!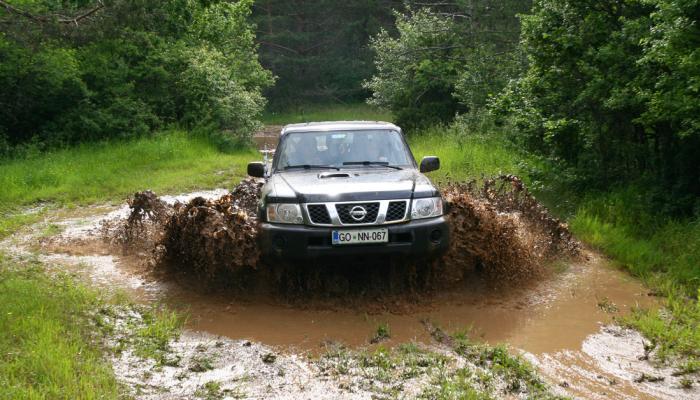 Due to its diversity and unspoiled nature, Slovenia is a paradise for different kinds of outdoor activities. For the adventures one Intours DMC recommend an off road 4x4 racing program, when the guests will get behind the wheel and test their driving skills on a test and training range. They will drive jeeps through the rough terrain of south-eastern Slovenia, exploring the Slovenian countryside off the beaten path. Under the guidance of experienced instructors, the guests will blind drive on the training area, rescue vehicles stuck in mud and enjoy abseiling 70 meters in depth. This is truly adrenaline Europe off the beaten path. 
"Your jeep tour was a fantastic experience for all our participants. Taking in consideration that all of them were coming from the car industry, it's not always easy to surprise them, because they did already similar tours like this in the past. You managed to give them the necessary adrenaline and fun factor during the tour. Keep it up like that and for sure we will promote it for the next groups," praised Kris Rycken of Xception Events.
For some impressions of our jeep adventure, watch the Intours DMC video.