High level travel program in Slovenia, Croatia & Montenegro
Specific, international, creative, demanding, inspiring. This is how we would describe  a high level travel program for a group of American entrepreneurs. A perfect Adriatic cruise through Slovenia, Croatia and Montenegro had a very special highlight: the Croatian president Mrs. Kolinda Grabar Kitarović addressed the group and invited them to explore business opportunities in Croatia.
Intours DMC was privileged to organize the week long travel program from Slovenia, to Šibenik and Dubrovnik in Croatia down to Tivat in Montenegro. The event culminated in Šibenik, where an old central square was privatized to host a gala dinner with the address of the Croatian president. And this during the high summer season! Since pictures often tell more than words, you are invited to see some highlights from gala dinner below.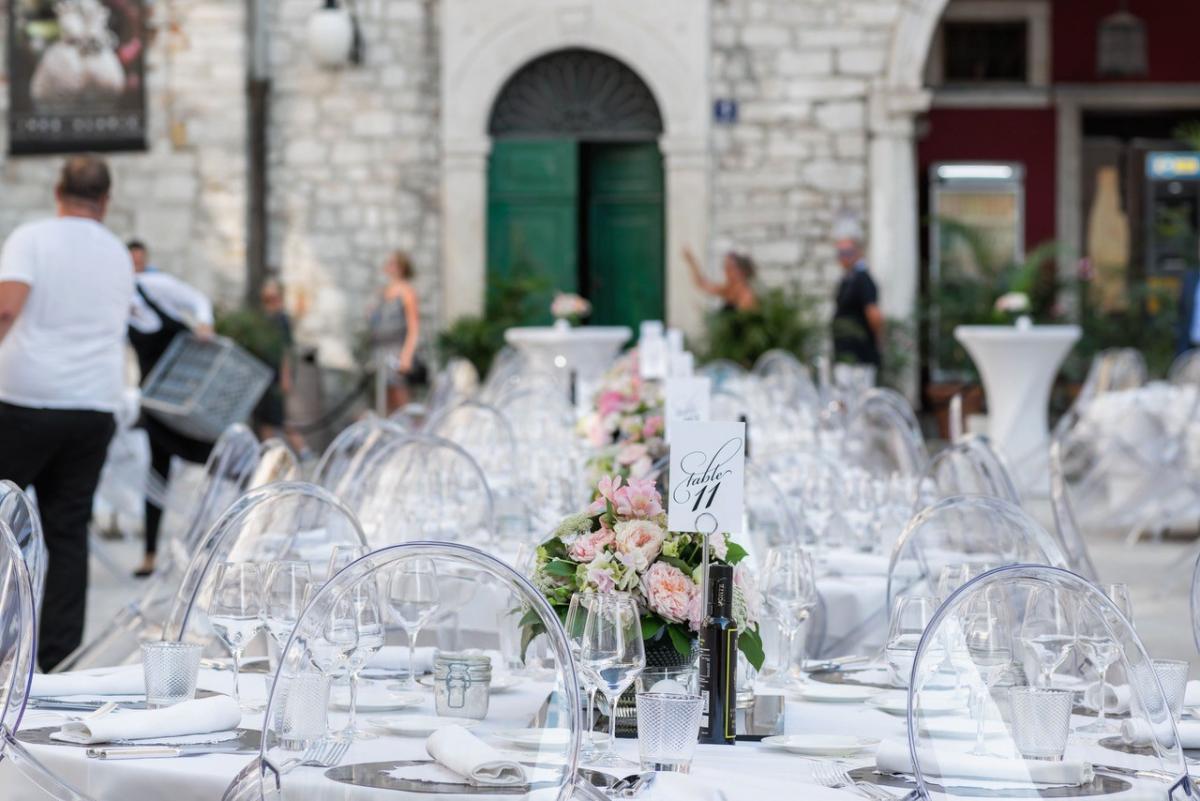 Dinner setup on privatized square in Sibenik town.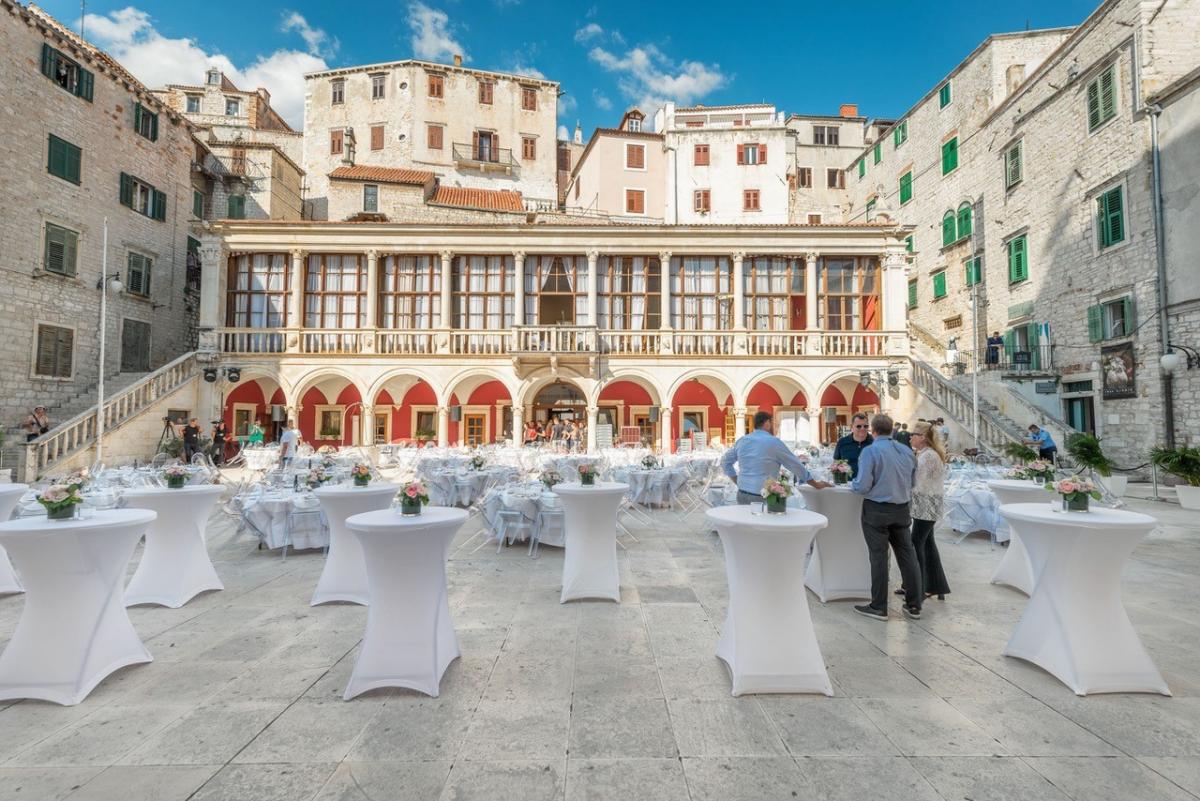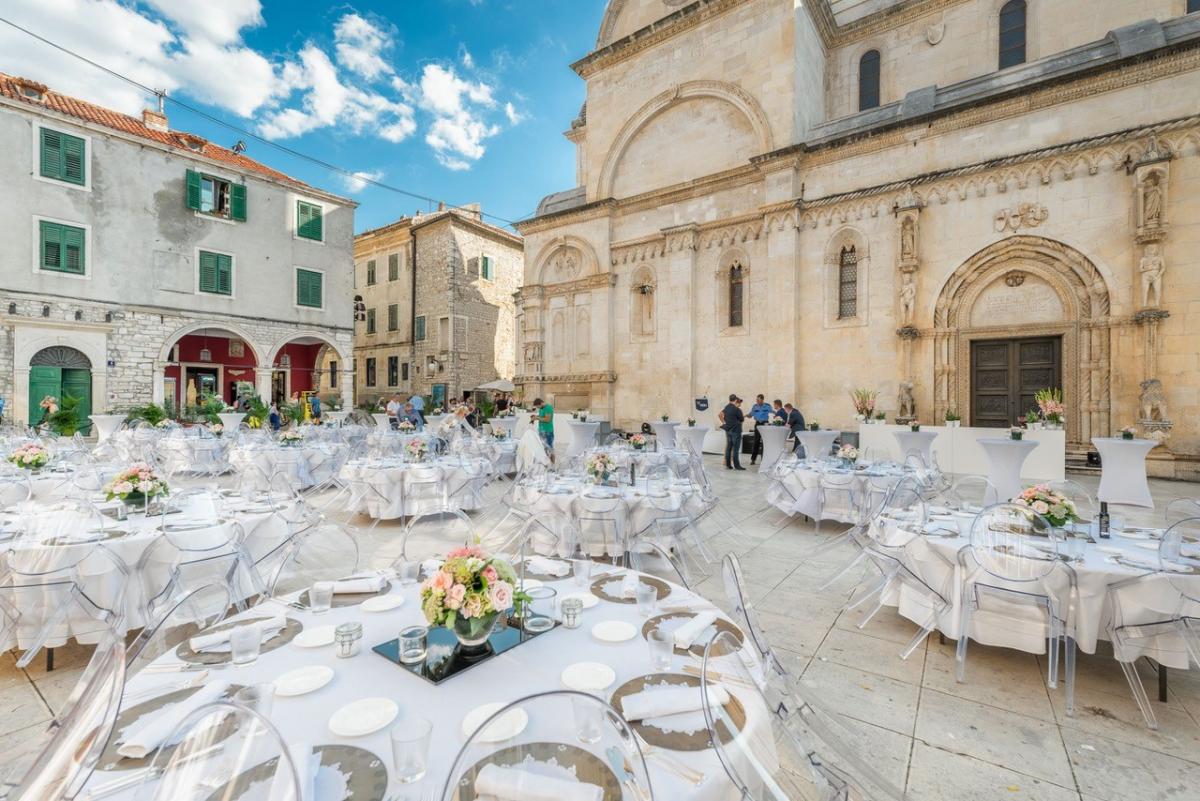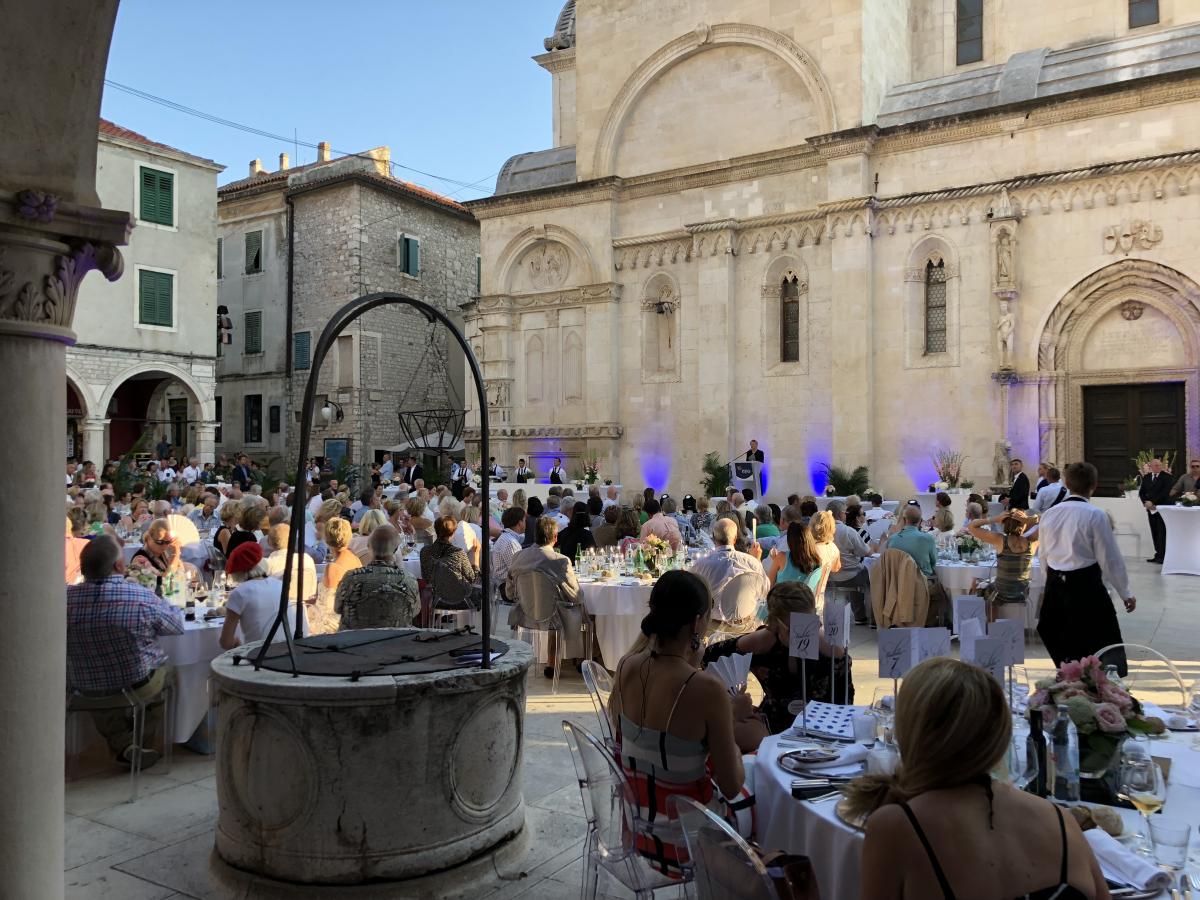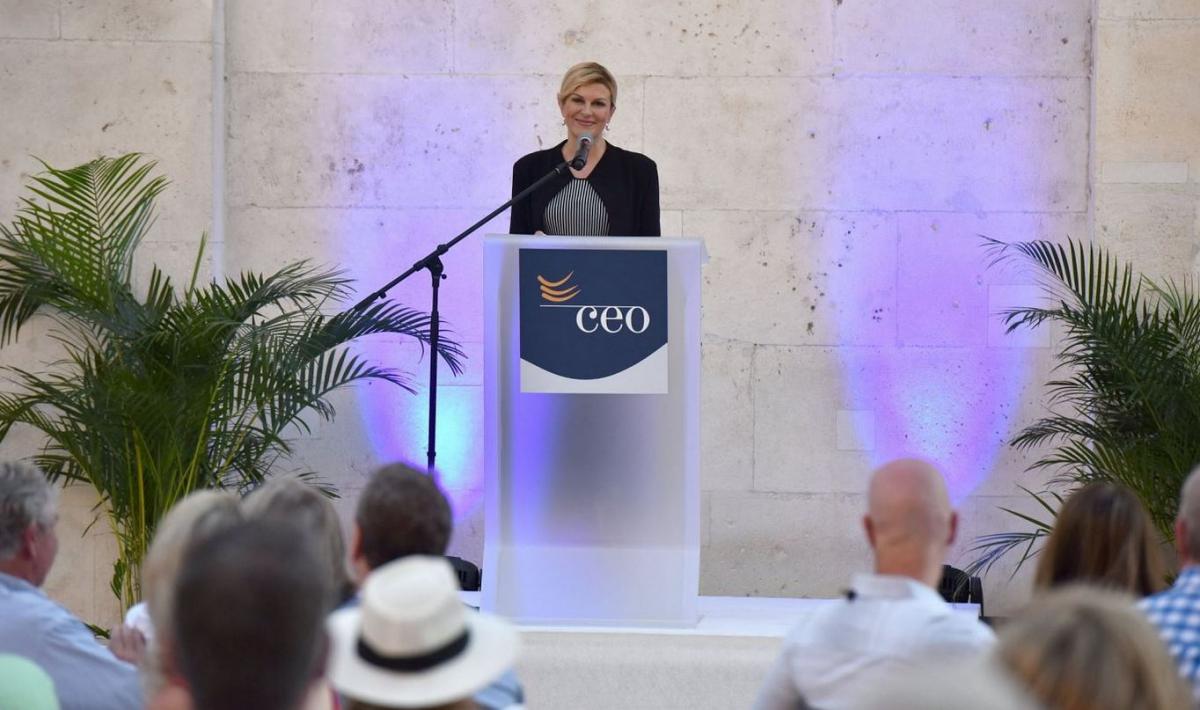 Sibenik main square in the evening light.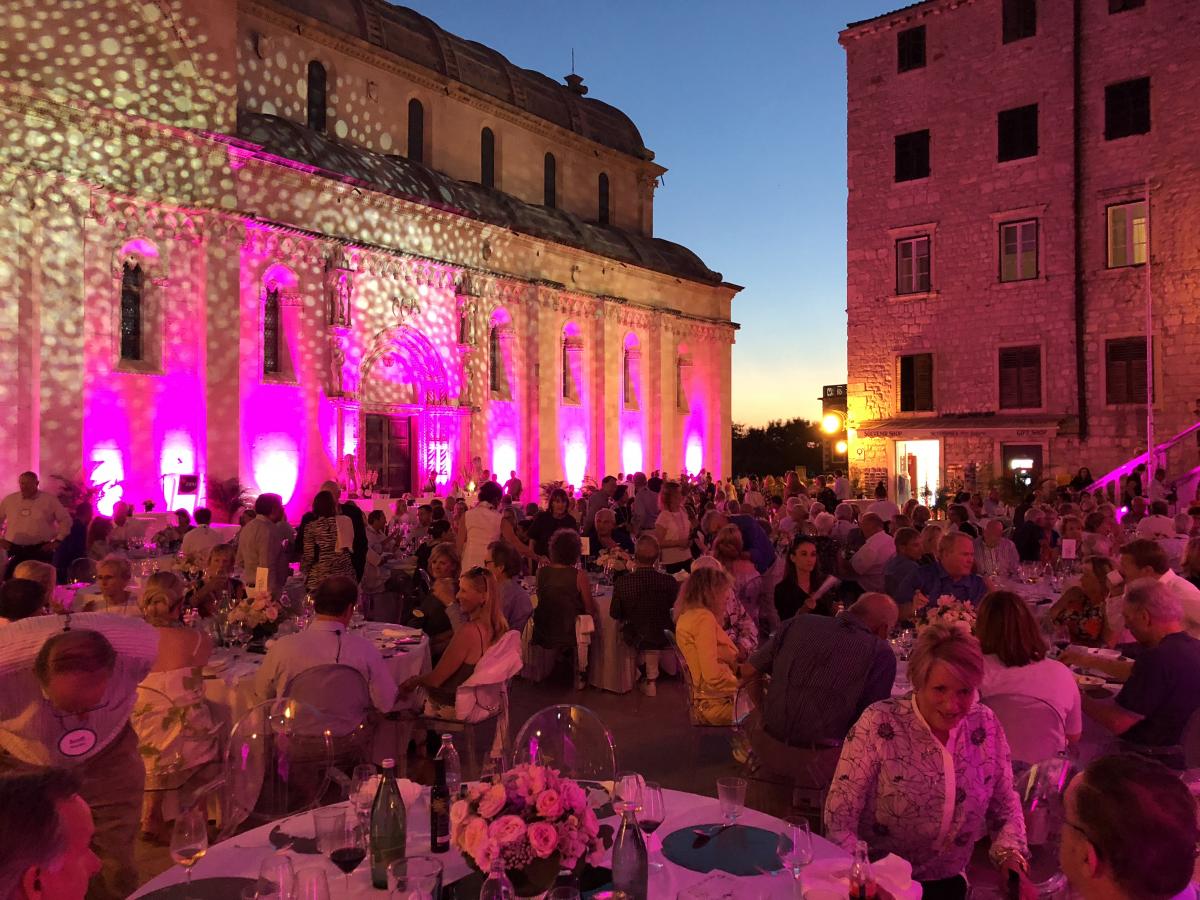 Intours DMC team with Croatian president.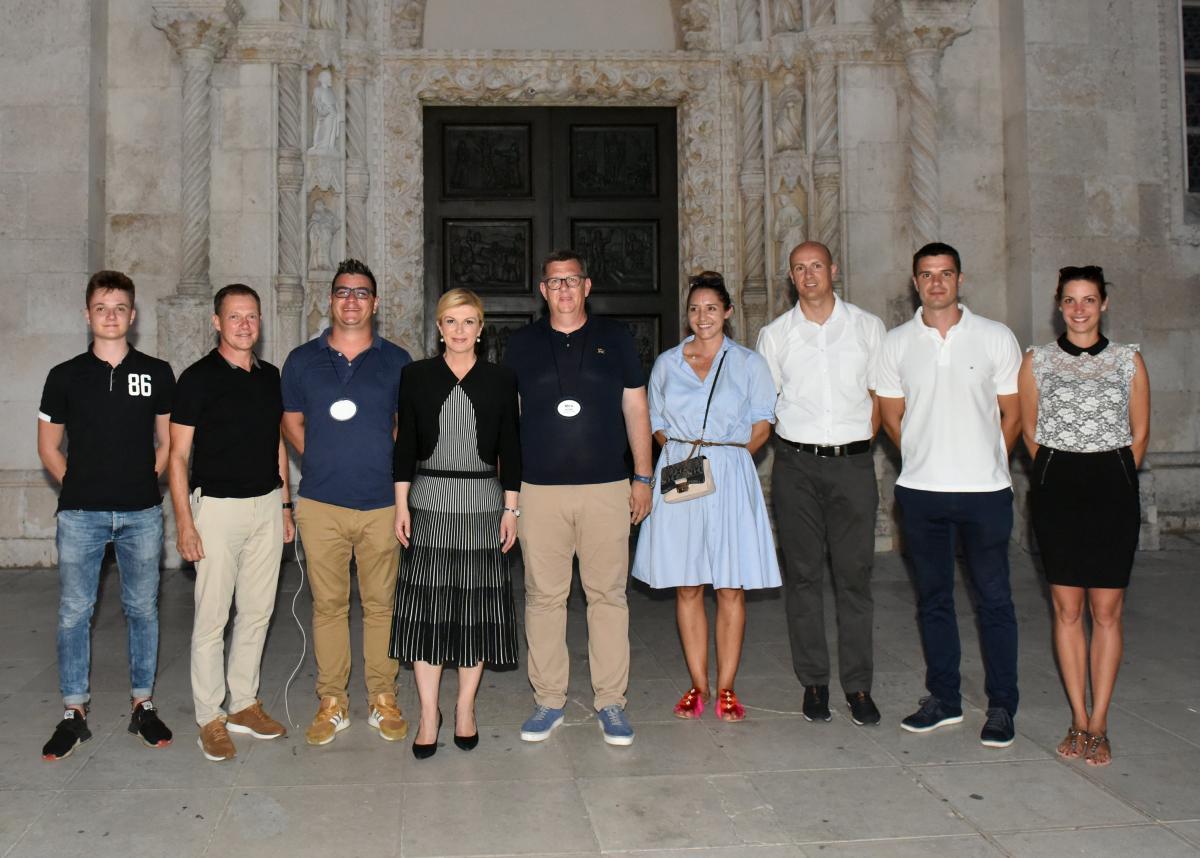 For all additional information about high-end incentive options in Croatia and Montenegro click here and talk with the Intours DMC team.