Fairy-tale vintage event location in Ljubljana
Different and unique venues are on the rise and Intours DMC team of event planners love proposing them for gala dinners, receptions or award events. Located at park Tivoli, surrounded by trees and Roznik hill but only a glimpse away from the Ljubljana city centre, stands Svicarija or Swiss house. A truly unique event venue that brings a touch of nature to the city centre.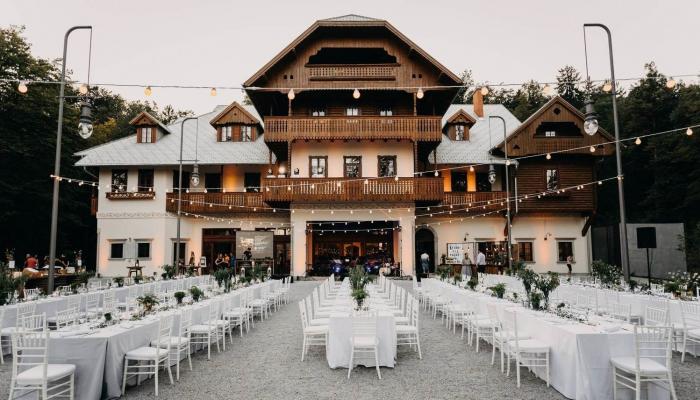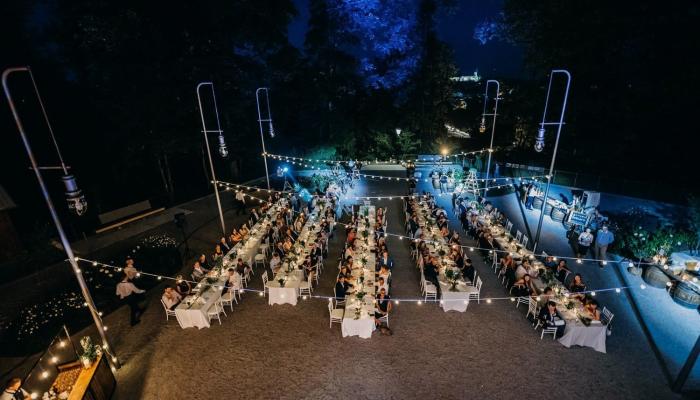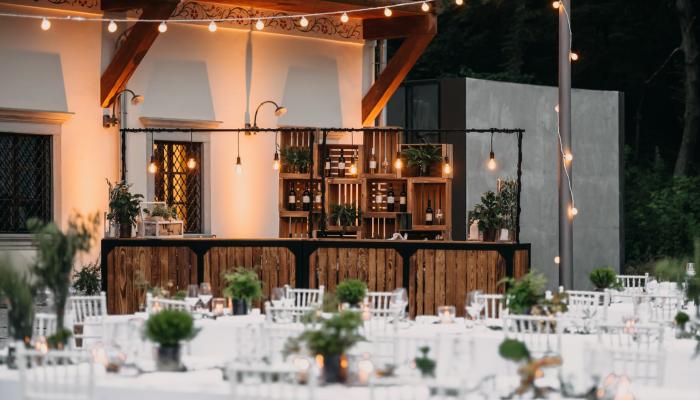 Story behind the venue
The Svicarija creative centre is a former wooden guest house that opened in 1835 and later became a gathering place for artists and bohemians. Today Svicarija provides working and living studios for local artists, residential space for international ones and it rents the hall on the ground floor and the courtyard to a variety of events.
Let the garden seduce you
The "Radetzky" hall on the ground floor, featuring very high ceilings, can host 220 guests in cinema layout and 180 guests in a classroom layout. The garden "Impressia" can host 700 guests in cinema layout and 350 guests for a seating buffet.
Our experience with the venue
Intours DMC converted the Svicerija garden into a truly magical location for a private dinner in a vintage setup. The combination of white furniture, wooden barrels, seasonal flowers, romantic lights, the surrounding nature and amazing guests  created a fairy-tale atmosphere. The unique setting was truly unforgettable and guests mentioned it as one of the event highlights.