Meeting or incentive at sea? Yes, please.
A retreat from the classical conference room to the ambiance of a luxury mini cruiser is a unique experience, serving stunning views and divine sunsets. Intours Croatia teams invite you to discover the Adriatic coast while doing business.
In the past, it was unthinkable that vessels at sea could present real competition to the hotel- and other traditional land-based venues when it comes to meetings and events. With smaller cruise ships being built and equipped with outstanding facilities, mini cruisers now stand shoulder to shoulder to the traditional venues, offering maximum comfort to the guests onboard. Shipowners are often families, also operating the ships, whose hospitality has become proverbial.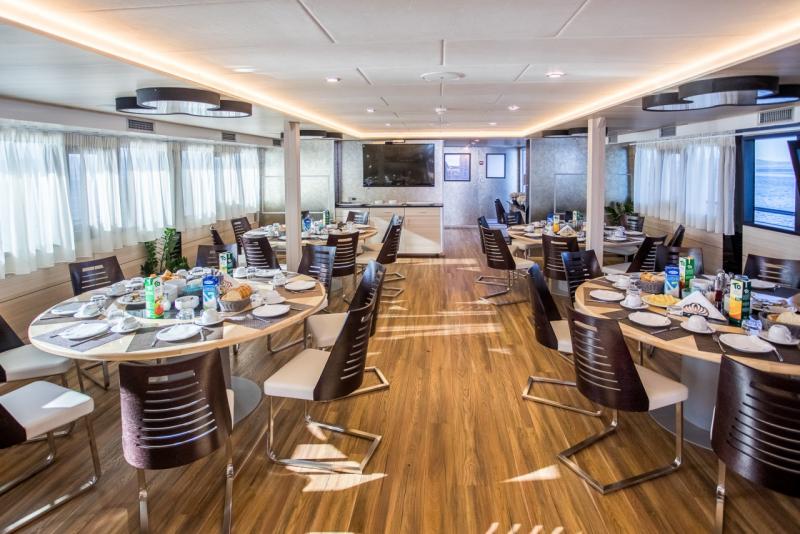 "You don't have to pack and unpack every day. You are traveling and your room is traveling with you." - Ivan Rakuljić, Captain & Boat Owner
To our interested clients, we offer two mini cruisers that are a 100% Croatian product – from design and construction to equipment. Offering 19 comfortable, modern cabins with luxury equipment each, the cruisers are like two boutique hotels at sea. The added value being breakfast to the calming sounds of the sea and seagulls, occasional stops for a refreshing jump into the blue waters, and idyllic sunset dinners.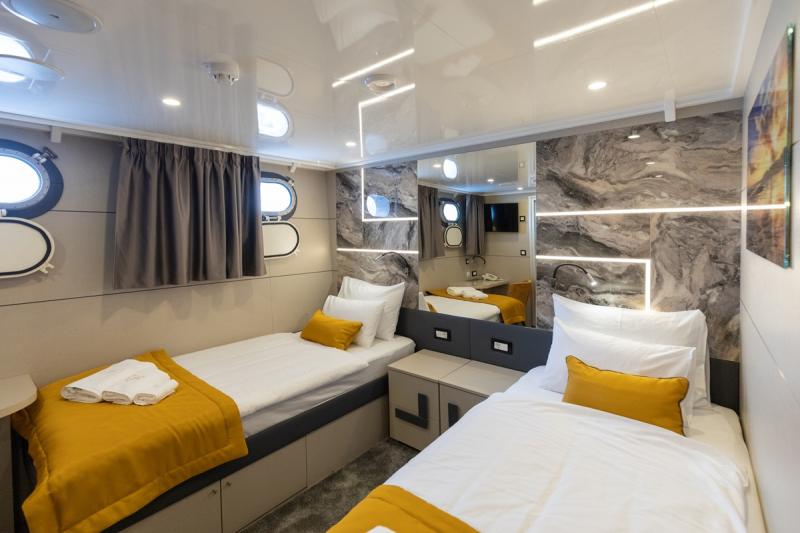 A range of local as well as international dishes are served on board. They are made from fresh local ingredients, bought daily when docked, supporting local producers. Meals are available buffet-style and served, and include tasty options for the guests with special diets and dietary requirements. Both cruisers feature a boat bar that can operate all day and serves a variety of hot and cold beverages.
Cruising along the Adriatic coast is an inspiring experience, suitable for various unconventional business occasions and events. To hold a meeting with a special touch or bond with the team in a fun sea-themed incentive, contact our team. We are here for you.