Case study: event in Šibenik, Obonjan & Split
An automotive company chose Dalmatia for their annual conference for 160 guests in July 2019. Arriving by charter flight from Paris, the group held a meeting at the convention centre of hotel Jakov in Šibenik.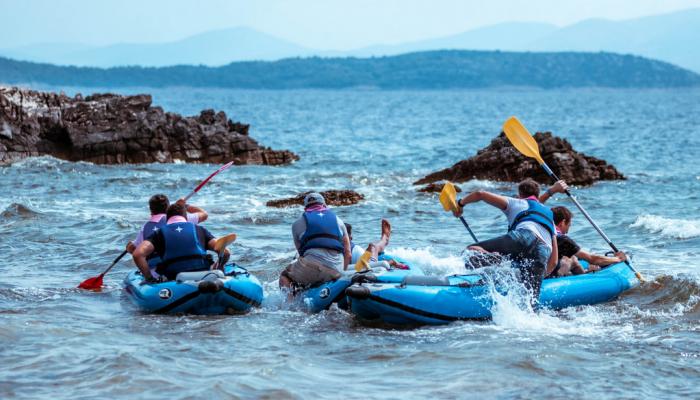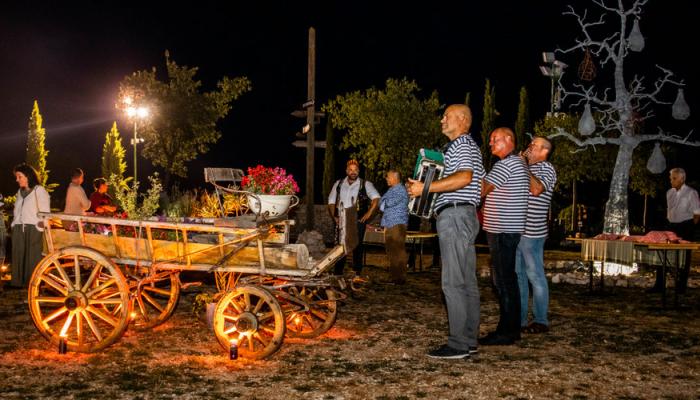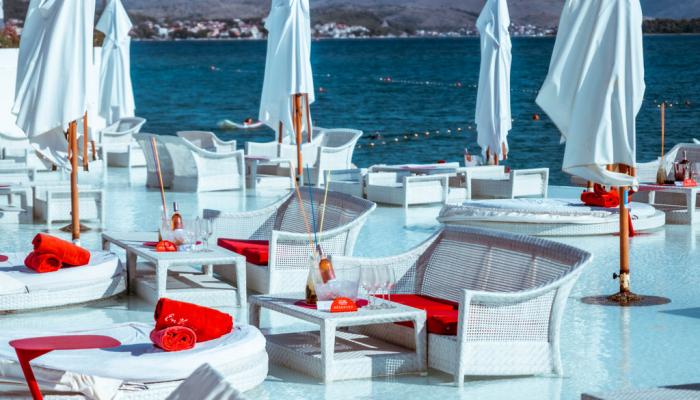 Teambuilding on Obonjan island
To boost the team spirit, the next day the guests departed to near-by Obonjan island where an elaborate maze of teambuilding activities awaited them. Split into 18 groups, the teams were challenged with 12 different games, including SUP challenge, canoe race, paintball, archery, mine field and the mind game.
Using their roadbooks, the guests cruised the Obonjan island learning new skills, enjoying some sun, sea and culinary delights by the pool. The relaxed Mediterranean vibe continued back on the mainland, where the group enjoyed the afternoon by a privatized pool area. For a contrast the evening celebrated the traditional Dalmatian lifestyle with local peka-style delicacies and klapa performances.
Discovering Dalmatia
The next day was reserved for exploring Dalmatia. Those interested in culture and history, went on a walking tour of the UNESCO protected Split town, where Intours DMC team surprised the guests with several refreshment stops. More active guests participated in the adventurous white-water rafting on Cetina river. Full of new impressions and experiences, in the evening the group came together at the Sibenik resort. Coloured in white, the final event announced the winning team from the Obonjan teambuilding and continued with a party under a starry night.
Curious for more? Intours DMC gladly shares our experiences, knowledge and ideas for incentive and conference programs in Croatia.