Adrenaline adventures in Slovenia
Slovenia is a truly sporty nation, with nation's highest mountain Mt. Triglav on the national flag and a very high number of Olympic medals per capita. Hiking culture is deeply rooted in Slovenian blood. With crystal clear rivers, emerald green lakes and pristine mountains, Slovenia is truly a great destination for all adrenaline and nature lovers. Intours DMC invites you to get to know a selection of adrenaline experiences in Slovenia.
World's steepest zipline, Planica
If you are a fan of ski jumping, you have heard of Planica, the highest ski jump in the world, where the first men flew over 200 meters. With the help of the steepest zip-line descent in the world, the guests can fly over the Planinca jumping hill, just like the world jumping elite. A breath-taking 566 meters descent with a height difference of 202 meters and a heart pounding speeds of up to 90 km/h leaves the guests with a pure adrenaline rush. Views of the Tamar valley and nearby Kranjska Gora on one side and Italian border on the other are priceless. And the best part? An incentive group can upgrade the experience with a wind tunnel that will truly make the guests feel like a bird (even if just for a minute or two).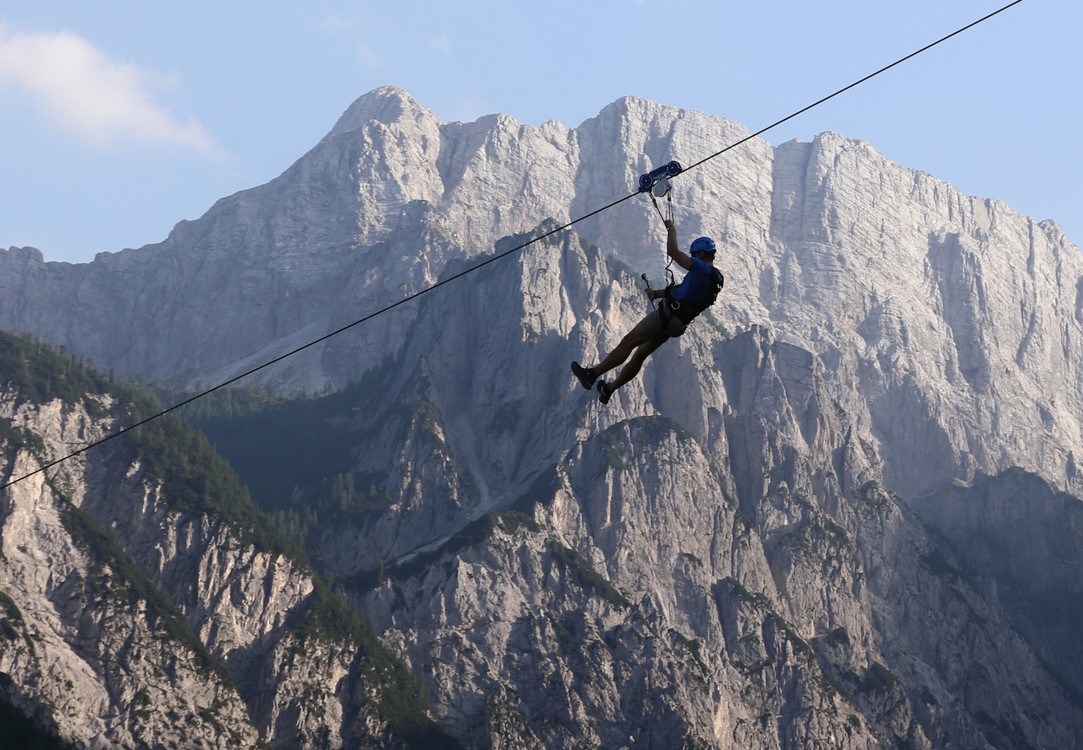 Rafting on Soca river, Bovec
Bovec is Slovenia's adrenaline capital, with great views of Slovenian Julian Alps. The Soca river is known for its magical colors and whitewater sports are of a world-class quality: rafting, canyoning, canoeing, just name it. If an incentive group enjoys caving, paragliding, skydiving, hiking (trails are really well marked) or zipline, Bovec is the place to be. A further advantage is its close proximity to the 2018 World's best female chef Ana Ros, with her restaurant Franko house in the nearby Kobarid.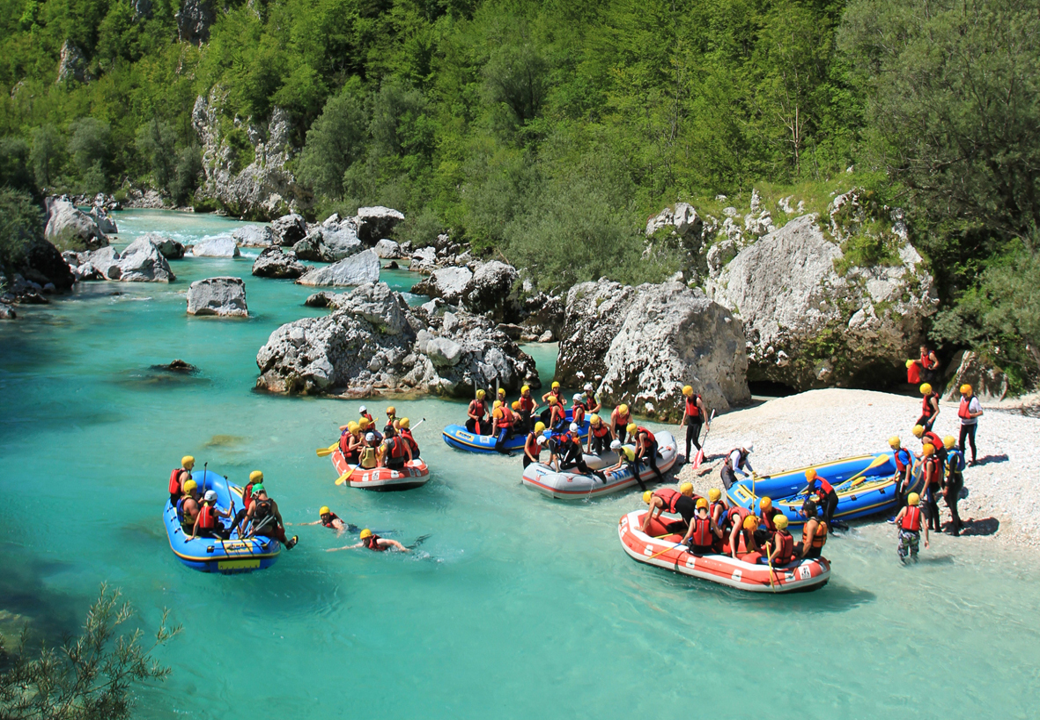 Ice climbing in Gozd Martuljek
From snowshoeing, winter Olympic games, ice carving to husky dog sledding, ice climbing is one winter activities that will make your heart beat much faster. Frozen waterfalls in Gozd Martuljek and under Prisank mountain offer a lot of fun for our guests, who enjoy the ice challenge (of couse with all the safety precautions taken). Welcome to the winter wonderland!